Romance tour to Shenzhen in China
Romance tour to Shenzhen – find love in China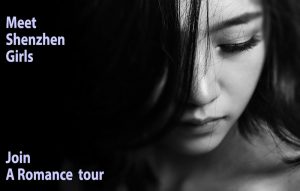 Bring back the magic of romance in your life by dating a Chinese woman. A Chinese lady with her grace, beauty, intelligence, and ambition can make you feel special. Since China opened its doors to the outside world, the western men have been going crazy over its women. Thus, Chinese girls have become very popular on online dating platforms. However, with China being in the far east and with a different culture, it is not possible for everyone to travel down there alone to date the women. Moreover, you also have to know where to find the right girls for dating. With romance tours, you don't have to worry about a thing. Just sit back and relax and let us handle all the worldly worries while you can spin dreams for a romantic honeymoon.
Singles tours to Shenzhen in China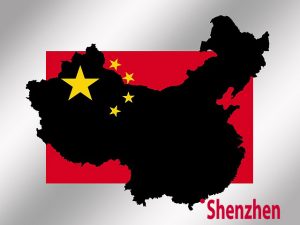 Shenzhen is located in southeast China. It connects Hong Kong to mainland China and thus, is a major city of this area. It is a big metropolis with all modern amenities. With shopping malls, modern skyscrapers, and financial sectors, this city can compete with any modern western city. It was established in the 1970s and since then has become one of the fastest growing cities of the world. Apart from its political importance, Shenzhen is famous for its women. Yes, Shenzhen is one of the major cities where western guys flock to date beautiful Chinese women. For you, we will make all the arrangements to meet Chinese ladies for dating.
Meet beautiful girls from Shenzhen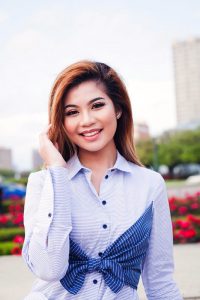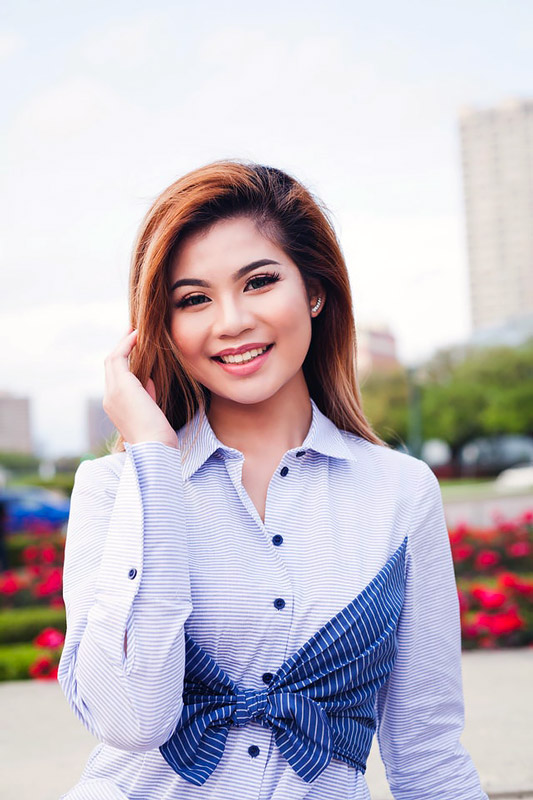 Are you bored with women in your own country ? Don't you find them interesting enough? Are they not romantic, as you want? You don't have to lead a frustrated love life. It is still possible to find love. Don't let your inhibitions hold you down. Start doing new things to get different results. Choose a romance tour to China to meet warm, loving, and beautiful Chinese girls who can be your ideal partner.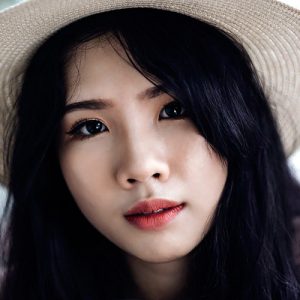 When it comes to visiting China to date its exotic women, Shenzhen should be your first choice. It is a big city with a comparatively younger population. So, there is a huge number of young and educated Chinese women. China girls are modern, ambitious, and fun-loving. They seek partnership from foreign men as they are ready to experiment with their love life. The greatest advantage of dating a girl from Shenzhen is that she is easy going and affectionate.
In general, the Chinese women are family-oriented. They are kind and caring and women from Shenzhen are no exception. They want real love from their partners and hence only look for stable relationships. The Shenzhen women look forward to spending their life with a single man with whom they can share everything. They need a partner who would respect them and give them love too.
A Chinese woman is very hard working. She studies hard to create her own career. She also puts in a lot of efforts to make her relationships work.
Thus, choosing a lady from Shenzhen as a life partner would be the best decision of your life. You can depend on her, call her your mate for life and create a lasting relationship with her.
Shenzhen dating tour – your chance to find a Chinese bride
Shenzhen beckons you to find your Chinese lady love in this charming city. It's a once-in-a-lifetime opportunity that you shouldn't miss. So, go beyond your usual routine and choose a singles
tour to Shenzhen. We promise life will not be the same again for you.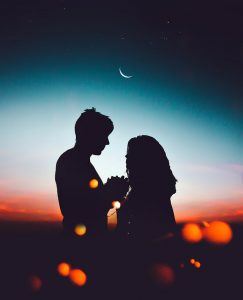 A romance tour to Shenzhen covers all the aspects of your enjoyment and comfort. In general, the services include pickup from the airport and providing accommodation in top
class hotels in Shenzhen. Thus, you don't have to worry about language difference issues and how to find the right place to stay here.
The hotels are located in places where commuting would be easy for you. They are equipped with all modern amenities and provide daily breakfast.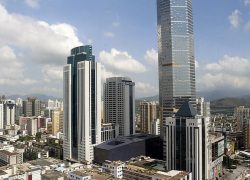 Shenzhen romance tour service organizes socials where you would meet hundreds of Chinese girls. Since most of them may not know English, translator service is provided. Usually, three socials are included in each singles tour program.
Apart from the socials, you would be introduced to around a thousand young girls on a 1-on-1 basis.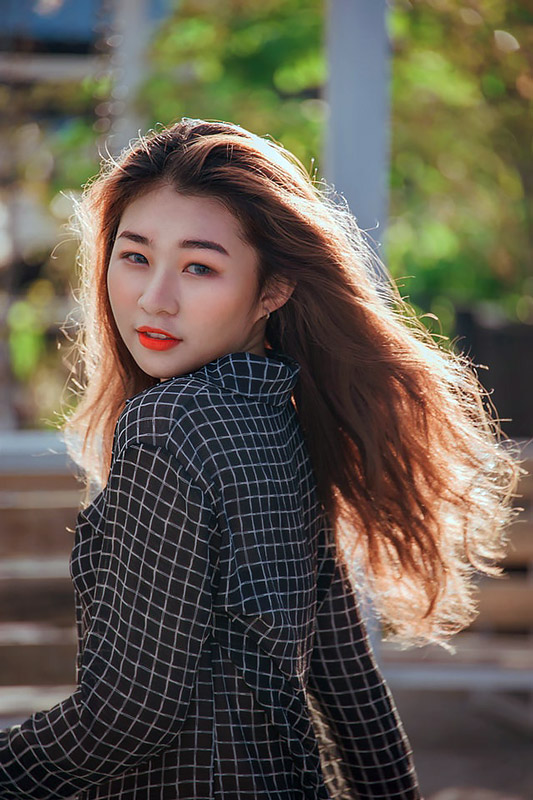 To make your Shenzhen singles tour memorable, you would be taken around the city for sightseeing. Enjoy Chinese hospitality at the hotels and also from the staff. You can seek their assistance in any matter. The staffs are committed to help you and make your stay in Shenzhen comfortable.
Enjoy Asian dating. We know, foreign dating can be tough and when you are dating someone from the oriental culture like China, things can get messy. So, here are our tips to impress your Shenzhen girlfriend to enjoy dating.
How to meet Shenzhen girls ?
Go slow. That would be our first piece of advice. Chinese girls are brought up traditionally and hence have different values. They don't see dating as a casual affair. They date to find their life partners. Hence, they approach with caution so that they can take the right decision. The orthodox Chinese society does not approve free sex. Thus, your Chinese girlfriend would be shy about talking about sex. Give her time. Let her trust you completely and then you can talk about having sex.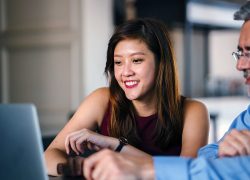 As a foreign guy from a western country, you have a high chance of hitting the jackpot with a Chinese lady. Like other Asian girls, they also like to date western males. Most Chinese girls from the cities are ambitious. They pursue their own career and want to lead an independent life. However, the orthodox Chinese culture doesn't allow them to take major decisions or be their own boss. More and more Chinese girls are joining the online dating world to find their partners from foreign countries. Thus, as a groom, you would be most sought after in China. Chinese women are intelligent and hard workers. They believe in getting what they want through their diligence. So, you would find your Shenzhen girlfriend very goal-oriented. She would be your ideal partner who would motivate you to reach for your goals.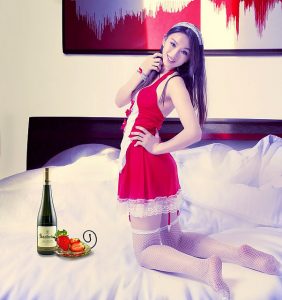 Chinese ladies are keen on marrying. They are exposed to the western lifestyle and find it interesting. They want romance and love in their lives. They want to lead a free life and do what they want. With a foreign husband, they can realize all their dreams. Chinese women are not hard to please. Be honest with them, be romantic and let them be themselves. The women of China can be stubborn if you try to control them. Be gentle and half the battle would be won.
As you get to know a single Chinese lady closely, she would like you to meet her parents. This is the first indication that she is taking you as a prospective groom. If you are interested in pursuing her, go ahead or else drop the matter. There is no point in breaking her heart. Shenzhen is a lovely city with a lot of things to do. We hope you would enjoy the romance tour and find your Chinese bride very soon.
Meet Chinese Women in Shenzhen China during a Romance Tour is the Best! 
A romance tour to Shenzhen, China includes following services:
Airport pickup and hotel accommodations
Free interpreters provided at all Socials
Personal introductions to 100's of Chinese brides
Two catered and specially invited socials
Daily breakfast
One hotel area and city orientation tour
Free interpreters at all socials
24-hour hospitality and guidance from AFA staff
One month Platinum Membership ($95 value)
2018 Shenzhen romance tour schedule
| Select | Shenzhen Romance Tours  | From | To | Days | Cost |
| --- | --- | --- | --- | --- | --- |
| If You're Undecided | Open Reservation | Choose Later | Choose Later | Choose Later | $475 |
| | Shenzhen China | November 22nd | November 28th | 7 days/6 nights | $2195 |
| | Shenzhen China | November 22nd | December 1st | 10 days/9 nights | $2595 |
If you can't make a tour date, try our personal tours, anytime! Click here for more information about our Asian Club.
---